Figure 3: Open fracture in 33-month-old rat.
Case history and photo
History
A 33-month-old male rat with partial hind limb paralysis, but otherwise good health. The male had been living in a cage with only one low shelf in it. He was found with his right hind leg caught in between two bars at the edge of the shelf. The owner removed the rat's leg from the bars.
Clinical Signs
Bone protruding from leg, bleeding.
Diagnosis
Compound fracture of the rat's right tibia.
Treatment
The veterinarian set the bone back into place, bound the area to support it, started the rat on antibiotics, and light pain medication was administered.
Outcome
After several days the wound began showing signs of infection. The rat was lethargic although was still eating and drinking. The decision was made to amputate due to the seriousness of the infection. One week after amputation this rat died. The outcome would probably have been better in a younger, and otherwise healthier rat.

Photo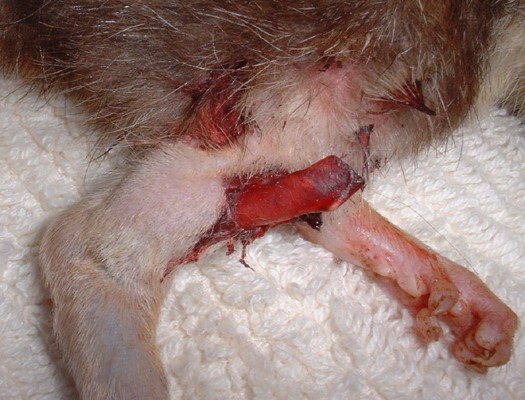 Photo 1: Compound (open) fracture in right tibia.