Figure 1d: Genetic megacolon
Case history and photos
One of Missy's rats, 4-week-old Malaki (seen below), had the genetic form of megacolon that begins to show at the time of weaning, when solid food is being given.
Missy reports that it was so severe that she was required to have Malaki euthanized. Had this rat not been euthanzied, he would have gone on to develop sepsis, and a resulting painful death.
Photos


Photo 1: Severe bloating of the abdomen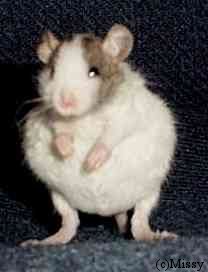 Photo: 2: The same rat showing severe bloating
Photos courtesy of Missy at Raisin' Rats Rattery