Figure 1: Ulcerative pododermatitis
Commonly referred to as bumblefoot, this starts as an ulcer which can then become infected with Staph aureus. The ulceration is typically the result of repeated pressure/trauma primarily to the sole of the foot. Though there are multiple factors, one of the more commonly recognized reasons is minute lacerations from roughly made wire floored cages.
Photo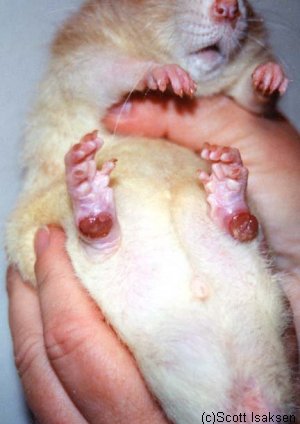 Note the ulcerations on the soles of both feet.
Photo courtesy of Mary Ann Isaksen, Rat and Mouse Club of America