Figure 1: Lung tissue (on necropsy) from a rat with advanced Mycoplasmosis and resulting pneumonia
Case history and photos
The photos below show affected lobes of the lungs. In advanced Mycoplasmosis the lungs are often asymmetric and have a dark plum or tan color, with scattered abscesses. Mucoid or pus material may be present.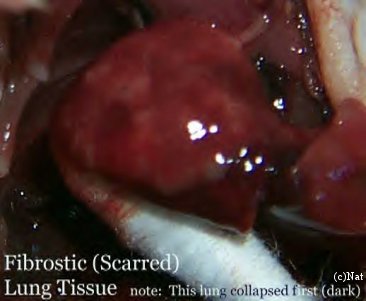 Photo 1: Shows fibrotic changes of the lung tissue and collapsed lung.
The white cotton substance seen in both Photo 1 and 2 , is a Q-tip used to lift and elevate tissue for better viewing.


Photo 2: Small white spots observed scattered on lung tissue is abscesses.


Photos courtesy of Nathalie Baldwin at RatRaisins,Inc